Stoned Crystals is the brainchild of Melbournian Ashley Bellino. When she couldn't find the type of crystal jewellery she wanted, she simply created it herself, with Stoned bringing a fresh and modern take on crystals for the home and workspace.
The Stoned Maiden Protection bracelet featured here is one of her latest creations, a beautiful crystal you can wear in a fashionable manner any day of the week. In fact its so fashionable I wore it to VAMFF recently(see pictures below) and pretty much everyone who noticed it wanted to know more.
Crystals are tactile you see, and I found that people had an urge to reach out and feel the clear, crystal quartz wand. When wearing it I often find myself reaching down to touch its cool surface, with the crystal giving off the most incredible energy. Encased in a thick brass cuff, the entire bangle is solid but not heavy. The feeling of solidity only serves to strengthen the message of protection, with the clear quartz wand acting as a shield horizontally against the body, creating an energy field that surrounds you always.
Whether or not you believe in the power of crystals, the cuff itself is a beautiful piece of jewellery that's been a pleasure to wear. The intrigue it's provided, its tactile nature and its energy force are three compelling reasons to wear one yourself, not to mention its fashionable credentials. Did I mention its a Melbourne based independent label? Double tick!
You can find out more at Stonedcrystals.com, if you're anything like me and love your jewellery with pathos and meaning you will just love this cuff.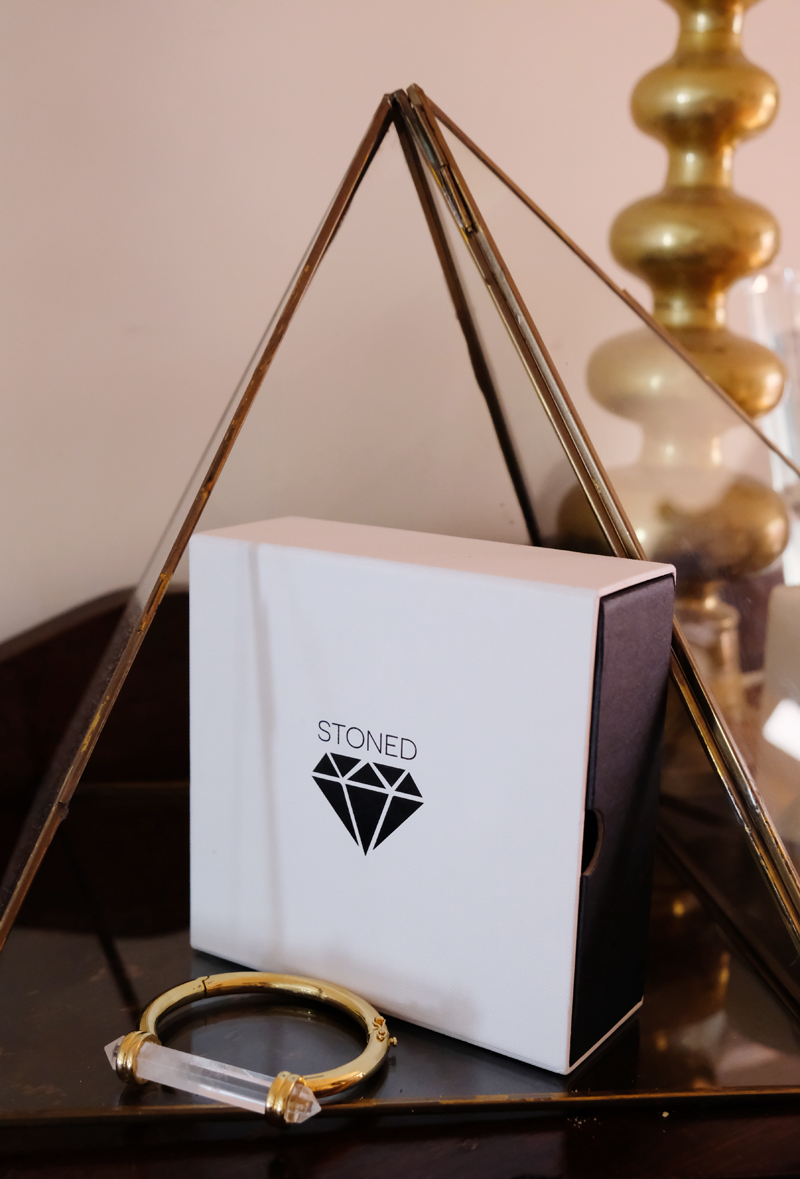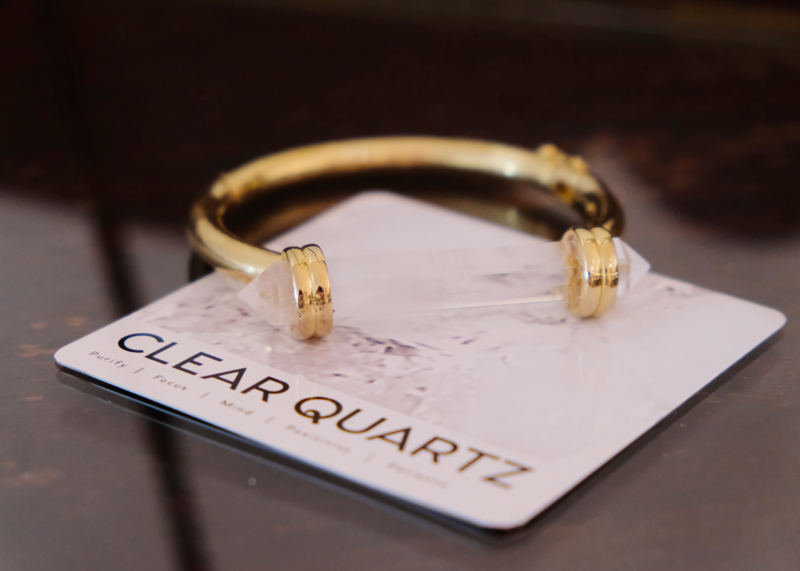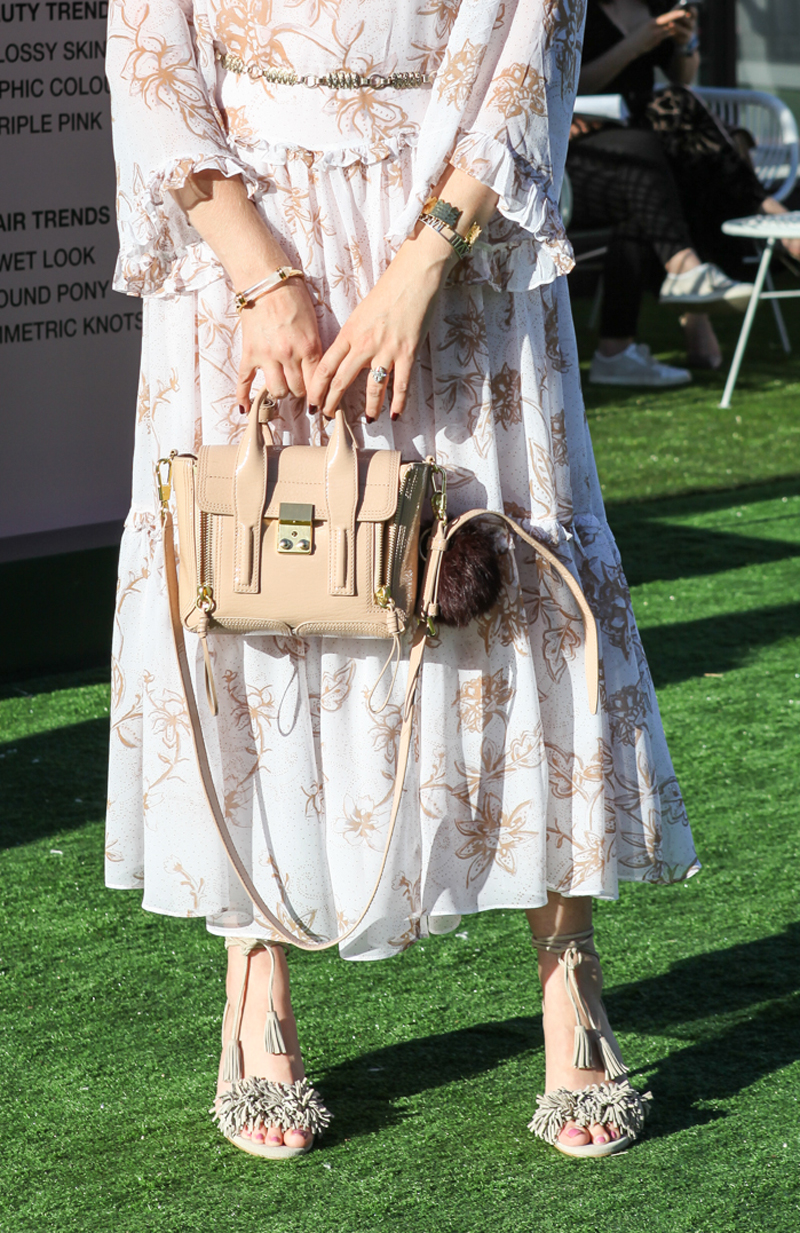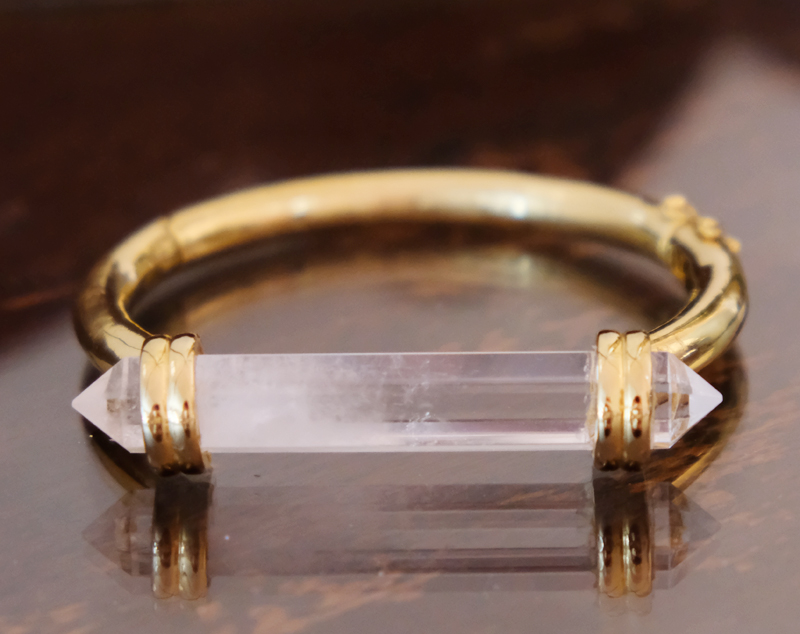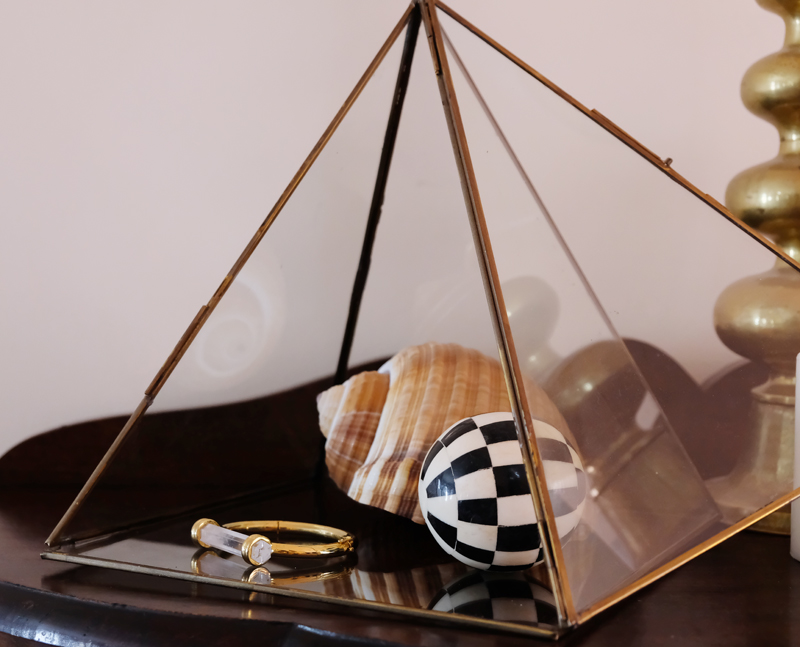 The post Stoned Maiden Protection Bracelet appeared first on Lady Melbourne, a fashion blog from Melbourne.